Living in Switzerland: From a refugee camp to working in a leading company
 "The years teach us much, which the days never knew." Ralph Waldo Emerson
Life is a privilege!
It's five o'clock July 31, 2021, in the afternoon. Sitting in the Tibits restaurant in the picturesque city of Bern, the capital of Switzerland, I am enjoying my luscious cappuccino. I had always been thinking of writing in such an atmosphere a thousand times before, but I have been hedging it for fear of being looked down by the strangers. After all, we humans are instinctively intimidated by confronting strangers and new places. We are frightened by people's judgments, assuming as if everyone is supposed to watch us, unaware of the fact that others are immersed in their daily lives dealing with their own miseries and troubles just like us. You know others do not give us a shit at all, they just keep thinking about their damn self in most cases. So all the intuitions and constant judgments are fu**ing stupid.
After a few dismal years! life seems to be okay….
It is Saturday today; the weekend, I woke up at 8 am working on one of the private projects in the field of SEO. It took about three and a half hours. I should have carried out some interesting changes on the project; stuff as keyword research and spying on different competitors for a client whose aim is to design a landing page on his website. Whatsoever! I earned a pittance for that; about one thousand and a half Francs. Of course, I should admit that this is just one of my trivial projects in SEO, at the same time I am working from nine to five in one of the most prominent companies of Switzerland as an SEO specialist. As I'm already happy, I have more spare time to work and read instead of f***ing off on the weekends. Why not? In this way, I can kill two birds with one stone. First, I gain more experience by doing SEO on various projects and businesses. Second, I make some more money to spend on clothes and accessories and maybe a little for saving to travel around the globe.
I could not afford a cappuccino not so long ago!
Anyway, having overcome the fear of being in the crowd, I look up to myself; I assume I deserve this delicious cappuccino as a cheap thrill. Believe it or not, buying the same 5 Franc cappuccino was a big challenge for me not so long ago. I should have blamed myself for buying it. I would murmur; damn it, why did you do that? I remember the first months of my stay in one of the Swiss underground refugee camps, I really longed to have some money to be able to sit and write in one of these sleek cafes. At that time, we would get a subsidy of about forty Francs a week, and were only able to live from hands to mouth.
let's dig into my real story
Yes, I was saying that I have always craved for being in such places to write about what had happened to me in the course of my life; of my weaknesses and vulnerabilities, of my experiences of being and working with the Swiss and Europeans whom I have nothing in common with. I'd like to write about asylum and how leaving my lovely country, Iran feels. I feel like writing about my homesickness and enduring the f***ing perpetual loneliness. Being so far from home has become an inseparable part of my life. Loneliness is charming and gainful as long as we have ambitions and goals to focus on in our spare time! Otherwise, loneliness would be deadly and catastrophic.
When Mr. Ayatollah seized power! Damn Khomeini and his misanthropic party
The bitter story of us Iranians and I daresay that many Middle Eastern countries began when an stupid and inhuman Akhund named Khomeini took power after Iran's 1979 revolution. That murderer would promise us a promising life not only in this world but also in the futurity. You must have heard of life in the heaven, mustn't you? Like the seventy-two gorgeous houris and the flowing rivers of delicious red wine. Unfortunately, Khomeini turned our lives into a fiery hell that we are still paying the price of our fathers' silly revolution after forty years, as we do not know how long this prison and the sludge created by the Mullahs will continue. The Ayatollahs are insatiable thieves who turn every affluence into a permanent ruin. They do all these in the shadow of a God whom no one has seen so far. From Syria to Iraq, and Lebanon to Afghanistan, the hands of Iranian Ayatollahs are stained with the blood of young people in the Middle East. Ayatollahs are thieves of life and humanity.
My nationality versus the Swiss and Europeans' prejudgment
Unfortunately, as soon as Iran's name is heard the first thing that comes to Swiss/Europeans and Westerners' mind is that we are terrorists. To a large extent, they are right. The government of the Ayatollahs of Iran fully supports all radical Islamic groups in Iran's neighboring countries, and I always declare that we Iranians are not terrorists, but! We fully support the terrorists. Well, of course, we always demand the separation of Iranians from the clerical government. Needless to say, Europeans and Westerners have always turned a deaf ear to these stories.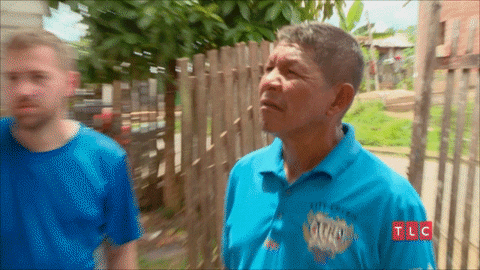 While I'm living in one of the best countries in the world, my compatriots are losing their life due to the mismanagement and stupidity of Iran's government dying of Corona's severe outbreak.
I cannot stop thinking of a criminal who has assumed the presidency in my country, Iran. Can you believe that? A cleric who is the killer of thousands of Iranians with no high school education, the one who even gets tongue tied when speaking is supposed to celebrate his inauguration? And more painful than all is that the representative of the European Parliament who is actually the representative of the democratic lands, is going to take part in this celebration. let's move on…..Let's go through my life a little bit.
Why asylum (refugee)?
I arrived in Bern on September 29th, 2015. I had heard that Bern is the capital of Switzerland and it is a quiet and lovely city. Switzerland is one of the most beautiful and democratic countries in the world. I had Googled a bit about it, looking forward to visiting this city. Well, how I got to Bern is a long story. I spent the first night in a cheap and strange hotel. The next day I went to the immigration office in Bern and was told I had to go to Basel. The Basel refugee camps were quite packed at that time. Refugees from all over the world; like  Syrian, Afghan, Iraqi, Iranian, Sri Lankan, and Pakistani refugees, as well as countries far away on the African continent whose names I can not even pronounce correctly.
In search of a normal life!
It didn't matter which country we came from. The goal was the same. We were there hoping for a normal life that had been taken away from us in our countries for a thousand reasons. We had made the point of all dangers to reach this prosperous, rich and democratic European country.  Your enthusiasm to set a better life can be both good and hazardous. Hope is somewhat deadly even. Don't you believe me? Haven't you noticed the refugees still drowning on the very first waterways on their way to Europe, taking all those fantasies and dreams of building a better life to the depths of the sea? That's life. Maybe it's a gamble. Behind our daily lives, pains and hardships, there might be a God or a Creator watching over us, enjoying our drowning in joys and sorrows.
But do we refugees really reach our common goal of building a better life? You can leave a comment below this post so that I can write more about and share my views with you more clearly and completely on this question. To make a long story short, I would say that ninety percent of refugees do not even manage to achieve a normal life. What is the reason, you may ask? You are posing a nonsense question, given that life and human beings are much more complex than one can come up with a bunch of speculations about the failure of refugees. Though, I will definitely address this issue in full in an article.
Basel Refugee Camp and My Terrorist Name
I was in Camp Basel for about two months. Once I woke up and noticed my name on the transfer list. As far as I remember that we were taken to two camps, there were about twenty of us in the room I was in.  I was sick and terribly coughing all the time, suffering from infection. On the way to Europe, my toe had been injured and inflamed from the severity of the pus. I wanted to go somewhere calmer as soon as possible to get rid of that awful pain. In Basel, fingerprinting and the first interview are often carried out. After a few weeks or months in the initial camps; the SEM decides to transfer the refugees to a Swiss city then. It is not clear on what basis the cities are selected. Only the staff working there know the criteria and the process of choosing cities for the refugees.
My name was chosen for the city of Bern. Shit…I thought of my name for a while. Why is my name so similar to Abu Bakr al-Baghdadi? Even now, whenever I am planning to apply for a new job, my first concern is my name. They are right. This name is really similar to the names of the leaders of Islamic terrorist groups. Damn my dad's friend. He thought he had chosen an appropriate name for me. My father was called Ebrahim and when I was born my name was supposed to be Shoresh. It is a Kurdish name meaning revolution. Imagine, in an Islamic clerical government, it is impossible to register such a name in your child's identity card. Well, when my mother was at the registry office accompanied by my father's friends, they were told they could not choose that name. That's why one of my father's friends suggests that they name me Ebrahim Khalil. And finally my full name becomes Ebrahim Khalil Mehrno. Fine! It was when I was f***ed for the very first time!
My father's assassination and my blind siblings
Eight months before my birth, with the support of the Ayatollah's Revolutionary Guards, my father was assassinated by two brothers. Unfortunately, because my parents were relatives, all my siblings were born blind, however, I was born miraculously hale and healthy. At least I can confirm that I was born physically healthy, still don't know how mentally healthy I am. F***… imagine that all the children of this couple were born blind and I, the last kid, survived! This is the time that God comes in and saves you. Thinking about how my mom felt at that time, I am sure she has prayed a lot to see the last chance of her life! Believe it or not, if luck doesn't be on your side sometimes, you will never get what you want in life.  Well, you can call it an aid from God or the universe! This chance didn't only belong to me, the whole family was lucky that I was born healthy. Because I turned into a prospect for the future of the family anyway. As I said, I was born eight months after my father's death and that is why I have never felt having a father in my life. It is better to say that I have never thought about the absence of my father. Maybe because of the hardship of life, I had no time to think about him.
Let's go to Bern
To make a long story short, my name was chosen for the city of Bern, I felt a certain excitement and joy, being delighted to be lucky once more. Of course, this happiness was only based on my feelings, not other stuff. The best commercial cities in Switzerland are Zurich and Geneva, which is why most refugees wanted to live in one of these big cities. Being an emotional guy, I felt like a million dollars that I got what I wanted. Emotional people act without thinking, and this makes them experience challenges and unforeseen events in life, and in other words to be often f***ed.
I will put out the full biography of my life in a book soon, so I don't need to go into more details about life in Iran. Although we used to live in a village completely deprived of any educational or recreational facilities in northwestern Iran in neighboring Turkey, I would always romanticize. Having a terrible childhood, I do recall the daily beatings of my mother. She wouldn't show us any affection, since she was busy working on the farm and ranch. Well, I have always been more of a working child than a child with childish concerns. My initial business idea began with selling and marketing from a small stall in our village. Being a hardworking student with good grades, I managed to convince my mother to buy me a computer at the age 12.
Tehran University and my first business
I finished high school while I had learned some about programming. I could get accepted in one of the leading universities in Tehran to study computer software engineering. Soon afterwards, I ran my own company at the age of 19. A year later, I managed to put my site among the first Google ranks in my target market. I vividly remember that I set up my first website with a Free open source CMS called E107. Banner designing, uploading daily articles, and manipulating HTML and PHP codes were a part of my daily job as well. At that time, Google ads hadn't been launched yet for the Iran market, yet competition in SEO was much easier than today. I was able to boost the company's turnover at that time, and by the age 24 I had 12 colleagues and employees, at the same age I left the company and Iran forever. Not only had I recorded about 300 radio shows, but also had written a couple of articles and published my first book, more importantly, I could advertise my company in the most remarkable Iranian magazines at that time. During those years, I succeeded in learning marketing; online marketing, and SEO experimentally, but I left Iran forever at the age of 24 because of the anti-human clerical government.
Working and living in Switzerland
The Swiss often choose logic once they are in the dilemma of emotion and logic, and this is quite the opposite of our character as Middle East people. Their decisions are based on statistics and predictions of the future, and that is why they have made the right decisions and turned their country into one of the best countries in the world to live in.
What Iranians and the Swiss share!
We Iranians have a lot in common with the Swiss like,  we assume we are the best people in the Middle East, just in the same way the Swiss believe that they are the best people in Europe. Another thing we share with them is that the Swiss are crazy about backbiting their colleagues, actually, we Iranians are a little better at this skill than them, maybe sometimes the Swiss act better than us in this regard. Another common point is that the Swiss are so smart in hiding their emotions meaning that while smiling, there are for sure some of them who deeply hate you! However, the point is that their pretense can be felt somehow.
The Swiss work not live, they make jokes and look funny sometimes!
In Switzerland, people do not live but only work. Believe me! I'm not joking. The Swiss are addicted to work. Another admirable trait of the Swiss is their honesty. They are not into showing off or bragging. It is very rare to make friends with strangers, but if they trust and choose you as a friend, you can count on their friendships. At the beginning of friendships, they seem to be timid and poker faced, but when their ice breaks, they begin pulling your leg and making you wonder that these cold and ridiculous assholes know how to joke!
Living in Switzerland will be a real letdown for you if you do not have any family or friends from your culture and country. The monotonousness of life here will eventually make you give up. It is the moment you start cursing not only the Swiss but also everyone, that why you have chosen to live here. Unfortunately, the bad news is that duplication of life, not only in Switzerland but all over the world, and especially in the present age, has become a serious problem. I will refer to this point in detail in future posts.
Asylum Challenges in Switzerland
If you want to become a refugee in Switzerland, getting f***ed up is perfectly normal for at least the first five years. Loneliness, repeated rejections by companies, local people, and of course, rejection by the Swiss Migration Board (SEM) are among the things you need to deal with as a refugee in Switzerland.
Switzerland is known as the shambles of outsiders. Let me avoid using the racist words. Instead of racism, I'd better use discrimination. In my view, discrimination means being ignored. As a refugee, you will be ignored not only in Switzerland but in all countries of the world. Thankfully, I took refuge in one of the  European countries, Switzerland. Just think about the displaced Syrian refugees in the camps in Lebanon and the surrounding countries for a while. That's when you'll tell me, Ebrahim, shut up and be grateful for living in Switzerland.
Refugees and the Swiss's concern
Switzerland is a beautiful and loving country with cold, cautious and of course shy people. People who are busy with their work and life and are reluctant to meet and live with strangers.
It is very important for the Swiss to work 90% of their lives. That is why when they face refugees irrupting into their beautiful and rich country without any educational background or skills, they get stressed. To some extent, this stress is acceptable, but not in all cases. There can be long and effective discussions on this. If you wish, leave a comment so that I can go through this topic in the future articles. Of course, I am a refugee myself, so please don't be upset by the words I use jokingly and realistically for refugees. If you get offended, it is OK, you can curse me as much as you wish. I myself love cursing! When I curse, I feel an extreme peace heartily.
Almost no chance to get a normal job as a refugee!
As I've already mentioned a couple of times, Swiss are the ones who live to work, not work for a living. You are right. If you are a refugee without skills and education, you will be undoubtedly f***ed, you ought to say farewell to a normal life then. If you are a refugee who doesn't know a foreign language and learning German isn't that easy for you, then you will almost have no chance of entering a Swiss company. Unless your nightly prayers have taken pity on God so that maybe God penetrates into the heart of one of the Swiss and finally you will be given a chance to enter the workplace. Finally remember buddies, that you have no chance of entering the Swiss companies unless you would be f***ing lucky. You'd better forget about it and live from hands to mouth as an asylum seeker for years!
Yet, if you are a refugee who has some education and experience willing to learn and integrate, there will be almost no chance for you! This is something that really hurts.
Thinking about suicide as a refugee is quite normal!
Getting stuck in some f***ing situations, makes you think about suicide from time to time. Believe me, I have had similar days. Ever since my six years of stay in Switzerland, although I have worked here for four years, the thought of suicide has occurred to me many times. Do you know why people commit suicide? Let me tell you briefly. Being ignored and rejected by people we are living among makes us think of suicide. However, no one can save us from this danger, because in the end we ourselves can define a particular value and meaning for living and strive for those values. Finally, you have to face this bitter truth. No one loves you as much as you do. Therefore, I beg you to accept and love yourself the way you are, with the same personality and skills that you already have. It really doesn't matter that you have been f***ed in all your efforts and goals. What matters is that you are still living in this world and it means that you still have a chance to improve yourself and your life. If you are a hot chick, then kiss yourself on your cheeks on my behalf and tell yourself that despite all the filth and shortcomings, I still want you damn loving bitch.
Learning German is a tragedy!
It had been seven months since we had been living in an underground camp in Oberhofen, Thun, along with thirty to forty other refugees from all over the Middle East and several African countries. It was such a strange and stressful life. I did my best to get out of that situation as soon as possible. Learning German was a painful tragedy for me. Of course it still is. German is a language that makes you lose hope not just for learning but also for living. But be patient and keep trying. You will learn it sooner or later or in the worst case you will never learn it like me! If you have a prosperous life but seeking for a new challenge, you'd better immigrate to one of the German-speaking countries and learn German seriously. It is something like quantum physics. It causes nightmares at night and chronic headaches during the day.
Learning German takes you the same energy that Einstein consumed to discover Relativism. Did you know that Einstein had lived and worked in Bern too? The story is that Einstein did his utmost to get a job at a Swiss university but failed due to discrimination, eventually he was hired by the Berne Patent Office (Swiss Federal Institute of Intellectual Property) through the efforts of some acquaintances. He had enough time in the patent office to work on his own research and achieve what he wanted. By the way, in most cases, the obstacles of life resemble God-given gifts that we will appreciate in the future.
Muslim camps in the heart of Switzerland
Yes, I was talking about the Muslim camp. Believe it or not, in the same camp in the heart of Switzerland, there were refugees among us who still believed that the earth was not round, it's flat instead. Fortunately, Galileo is not alive, otherwise the same fools would have found and killed him a thousand times a day. I am not an anti-Islam, however I have no interest in Islam. The story of asylum became painful and unbearable for me when I witnessed the refugees praying 5 times per day. I would shout at them saying "What the hell are you doing here mother f***ers?" You should have put up resistance and died in your country, so that maybe after the death, you would go to heaven or sleep with the 72 gorgeous houris ."But they knew the truth. They prefer European blonde girls to the promised houris of Prophet Muhammad, in other words living in the democratic lands they had been promised, is more believable and lovable than heaven to them. I saw a few of the prayers a couple of months ago, they had been slightly changed. Democracy has inevitably affected them, they either do not pray anymore or only visit Allah during the holy month of Ramadan. They might seldom drink, away from those who feel embarrassed or tormented before.
Moving to the home of Jesus!
After seven months of living in the Oberhofen underground camp, I managed to get accepted to study international business at the Bern university of applied science. I wasn't given a student grant by the Social welfare, because my asylum status was still unknown at the time. However, I did my best and managed to get my first semester scholarship from one of the charities. With the help of another refugee who was an Iraqi Kurd, we moved from the underground camp to a slightly normal house in Münsingen. After living in a shared room for a week, I realized that he was one of the worst idiots I had ever seen in my life. The story is detailed, but I suggest you read a little about the "Halo or cognitive effect". We all come across idiots who at the first glance seem to be gentle, but after a few days of living with them, we will find out that it had actually been the result of a misunderstanding.
A dictatorial Lady Lord!
The owner of our house was a very strict woman; actually, she was more of a man than a woman. You know, I mean her behavior. Well, to be honest, her appearance was not very feminine. A strange, big, tall woman with outstretched hands as wide as Switzerland. She didn't live there, but she would usually visit our house several times a day, she actually loved to behave like a dictator. She was Swiss but had been living in the Middle East for several years thanks to her Israeli husband, and she thought she knew the right way to deal with the Middle East. She was into Christianity and Christ. In Iran, most people are Shiite, and in Shiite it is customary to moan for some of the Imams at a certain time each year. They cry for the lost Imams and ask them for forgiveness and help. Khomeini has a famous saying in this regard, "the same religious ceremonies have maintained Islam". Although I attach no slightest value neither to this murderer of millions of Iranians, nor to his religion, he is absolutely right in this case. Of course, he has talked nonsense as well! Do you know why? Obviously, every religion has survived because of its rituals and customs.
Jesus Christ, Prophet Muhammad, and pagans under the same ceiling
The customs and traditions of each religion have turned into the habits flowing in the blood of religious people, as if under no circumstances can be taken away from them. This lady lord reminded me of Iranians. I do remember her bursting into tears when talking about Jesus Christ. She would weep heartily and express her love to Christ. She would also talk about the greatness of Christianity and religious people and how believing in Christ had made her life more meaningful. You see, believing in a religion is not strange at all. But once you consider yourself f***ing lucky due to being an absolute Subordinate everything would aggravate. That is when discrimination penetrates you; unfortunately, it stays with you for the rest of your life. I would sometimes remind her of the Renaissance Religion and how humanism, science and knowledge triggered the Europeans' progress. But she would always turn a deaf ear to everything! She was crazy about Christ, if she wasn't an absolute Christian, she would have become an unbearable monster who would not have had mercy on anyone. Being tamed by her religious beliefs, she had become such an insane dictator, what if she didn't believe in anything? In general, her belief in Christ hadn't changed her thirst for money much, and if this person had been living in an undemocratic system, goodness knows what would have happened to her acquaintances.
In any case, I consider it my duty to thank Christ and his followers. I have a lot to say about my life in her house, in a detailed article I will let you know about what had happened to me there; from a racist German housemate with a Nazi tattoo on his arm and how he threatened me to death, to an alcoholic Swiss housemate with a collection of new and old pistols and guns. I would also like to share my experience of an Afghan roommate who used to be a member of the Taliban terrorist group and his habit of listening to the Qur'an aloud in the heart of the night in the house of Jesus Christ. I have also a lot to say about a housemate from Poland who would call me the prophet Muhammad instead of Ebrahim every morning.
Crying was a part of my daily life!
It was about two years ago, once I remember myself cooking pasta for dinner, I had some and left the rest in the pot. As I wanted to put the leftover in the fridge, one of my Polish housemates came back to me and said, "Oh, buddy, I thought this is dog food." It had been four years since I had been in Switzerland; I was working in Zurich and living in Bern at that time. I could not change my place, because the SEM had rejected me and was awaiting appeal to the Swiss Federal Court. I had hired an experienced lawyer, kind of sure that I would finally get a permanent residence permit, which I did. When that Polish housemate talked to me that way, I quickly ran to my room and burst into crying like a teenager whose pride had been crushed. I cried quietly for up to two hours. Then I murmured, easy man… all these hardships and darkness will end. I comforted myself and tried to stand firm, as I had endured all those years, I would undoubtedly put up with the remaining days. I decided to change my house after acquiring the permanent residency. I have encountered days when even God and the universe had left me behind in the damn charming Switzerland. Living and solving problems on your own is harsh, resembling moments full of darkness that do not seem to end.
Bern University of applied sciences
During my stay at the Oberhofen camp, I once had an interview with a local newspaper in Bern, at that time several of my Swiss classmates had found out that I was a refugee, the way they behaved me would indicate how much they hated me. You know we humans feel exactly how someone feels toward us. They may not show it in their speech, but they cannot hide their hatred from their eyes and facial expressions. Eyes speak instead of hearts. But one of the good aspects about the Swiss is that they are very polite, and after six years  of living in Switzerland, I have never been verbally or physically disrespected by them.
Hatred can be read and understood in those who do not feel comfortable with you, but it is less likely to be bothered verbally and physically by them. To be honest during the first few months of college, I was deeply disturbed by this sense of discrimination, so I changed my mind to find a job instead of studying. Of course, I didn't like being in an academic environment with a sense of discrimination at all. Well, as I mentioned above, I'm an emotional person, and as soon as I feel being emotionally hurt, I'll walk out on everything. If you had been reading Napoleon Hill's "Think and grow rich", you must know that if you ask the universe for something, God and the whole universe will get together to get you what you want. Of course, I must confess that you are not going to achieve what you want without difficulty, effort, and challenge. In fact, you are going to be f***ed thousands of times. But take my advice, please be stubborn and go ahead, I give you my words that being stubborn and following your heart would be the most appropriate choices.
Powercoders and entering the world of SEO
I am one of those guys who can be a bit charismatic in the first impression, but once my vulgar character is revealed I can do nothing about it. I might not be a good character for your series, yet I might be able to act well in your movies. On the first appointment I had with the Powercoders, I easily gained their trust and in the same interview, I realized that I was going to spend some time with them.
Power coders is a non-profit organization that had brought together a few refugees who were somewhat familiar with computers and programming for the first time in 2017. After three months of training we could be hired as an intern at a Swiss company. Getting into this type of computer company in Switzerland is not easy, and I had been trying many times before to find a job in one of those companies, but they never responded me. I was supposed to learn basic programming in Power coders, but after a few weeks I realized I didn't want to be a programmer. Of course, I had decided not to choose programming as my future job before. I was keen on online marketing instead, especially SEO. I knew how to do it both practically and empirically, but I had been away from the world of SEO for a couple of years. I had had several long-lasting discussions with the  Powercoders management, most of which were fruitless. They expected me to continue programming, but I asked them to allow me to update my knowledge and experience in SEO on my own. They agreed on the condition that I continue to learn SEO and not to receive any certificate from the institute at the end of the course. I accepted their bet and asked the Power coders manager to help me find a company where I could do the SEO work instead.
Entering the Swiss marketing world
I myself managed to find a company which seemed to be the right place to start, then asked the Powercoders manager to help me build the initial trust. This is how it happened, and after Power coders I joined a branding and marketing agency in Bern, and this was the beginning of my entry into the world of working with the Swiss. I had been doing marketing for my company in Iran for some years and I was eager to see how it is done in Switzerland. No matter what country you are in, I see eye to eye with Seth Godin in the book called "All Marketers Are Liars". I will write more about marketing and SEO in the future articles.
If you are a new startup, do not go for marketing agencies!
Keep in mind that if you have run a new company and product aiming to outsource your work to a marketing agency, you will be undoubtedly bankrupted in your business. The problem is not with the marketing agencies! You yourself have to take an action and look for the best way to connect your product and company with people. You don't need dozens of ideas to penetrate people's heart, but only one or two marketing ideas can place you at the pinnacle of success. Let me remind you that a miracle is not going to happen, you won't become a millionaire overnight. Effort and patience can contribute to your successful. If you assume that you can sell thousands of copies of your useless products with a few ads on Google, you are actually wrong. People are more cautious than to be fooled by an ad. I have already written some notes on this regard and will refer to in the future.
Oh no…. its been more than three hours!
Oh damn it! I have been sitting here for 3 continuous hours sipping cappuccinos one after another. It is eight at night and I have already written you more than six thousand words. I'm heading for dinner and home then, I have a lot to do tomorrow.
The last word
In this article, I was not supposed to teach you SEO. I wasn't supposed to tell you how happy I am, or how I managed to set up a new life after all those hard work either. My goal in writing this article was more like life. Let me ask you a question, what do you think the purpose of living is? I know you may come up with thousands of philosophical and religious answers, but I must tell you that there is no definite answer as to why we were created and live. Okay then let me tell you my intention in writing this article. By sharing very small parts of what has happened in my life, I wanted you to have a little balance in your life.
 If you are in the worst conditions of life, remember that these conditions are not going to last forever. Bright days are on the way. Just chill out a little and trust the process. If you are at the peak of joy and happiness, know that unforeseen challenges and difficulties are going to happen to you from time to time. You'd better be mentally prepared for tough days.
Let life surprise you!
We are intelligent and emotional animals. So let yourself go crazy, cry, and make mistakes, please let yourself make mistakes! Laugh out loud and sometimes don't give a shit to all the hardships of life. Of course, I don't mean that you shouldn't seek to solve problems, just don't go through them greedily. Because the ending of this life is death! Sometimes the best solution is to give up. Practice this belief to live your life. Do not forget that some pains have no solution but to endure until they decide to go away by themselves. Sometimes we have to experience days, months, and even years full of pain to appreciate the good days and the cheap thrills. In Nietzsche's words, 'seek happiness, the pain and hardship find us themselves.'
I'm looking forward to your ideas and questions. Leave me a comment on what you would like me to write.
Peace out.
Your stubborn refugee friend Ebi